House lockouts are common and can happen to anyone, no matter how organized or careful you are. They can get in the way of your daily life, cause delays, and even put you in danger, especially in an emergency. However, if you take action and use a few simple techniques, you can make it much less likely that you will end up on the wrong side of your front door. In this guide, we will talk about some easy and effective ways to keep from locking yourself out of your house. For your peace of mind, follow these tips so you can ensure you always have access to your home. 
Understanding the Causes of House Lockouts
House lockouts happen for several reasons. Here are some of the most common ones:
Lost or misplaced keys
Did you leave your keys inside? That is one of the most common reasons people lock themselves out of their homes. If you ever lose your keys or leave them inside the house by chance, do not panic. Instead, think of possible ways you can do to get back inside.
Broken or malfunctioning locks
If the lock on your door is broken, worn out, or not working right, you might not be able to get in. For instance, the key can sometimes get stuck in the lock, which makes it hard or impossible to turn.
Damaged keys
Over time, keys can get bent, broken, or worn. If your key is broken and no longer fits into the lock properly, you could get locked out.
Faulty door mechanisms
Your door may sometimes have a technical issue, like a stuck latch or a misaligned strike plate. Such problems can keep the door from opening even if the key works.
Important Measures to Keep House Lockouts From Happening
Create a special spot for keys.
Escape the frustrating and time-consuming search for lost keys by giving them a specific place to go. It can be a hook near the door or a small dish on a table. This special spot must be safe and accessible, though. This way, you always know where to find your keys when you return home.
Make it a habit to check your keys before leaving home.
Always check if you have your keys before you head out to avoid the frustrating situation of locking yourself out. This habit makes you feel more responsible and stay more alert and focused in your daily life.
Use a key-tracking device or app.
Modern tech gives you an almost magical way to find keys with a simple button press. Whether it is a small Bluetooth-enabled device on your keychain or an app on your phone, you can track and find your keys in seconds.
Inspect and maintain locks.
With regular checks, you can spot small glitches like worn-out parts, loose screws, or faulty mechanisms. So take care of these problems right away to avoid lock failures that happen out of the blue. Also, make it a habit to clean and lubricate the lock's moving parts to get rid of dirt. It will keep the lock running smoothly and lasts longer. Doing your part of lock maintenance means less chance of locking yourself out of your home. 
Share spare keys with trustworthy individuals.
Give a copy of your keys to someone you trust. That can help you out in case of emergencies or lockouts. Share it with a close family member, friend, or trustworthy neighbor to access your home or your things if something unexpected happens.
Install keyless entry systems.
With a keyless entry system, you can enter your home with a code, a fingerprint scan, or even a smartphone app. This technology makes you less likely to lose or forget your keys. It also lets you control entry from afar by giving temporary access codes for your guests and service providers.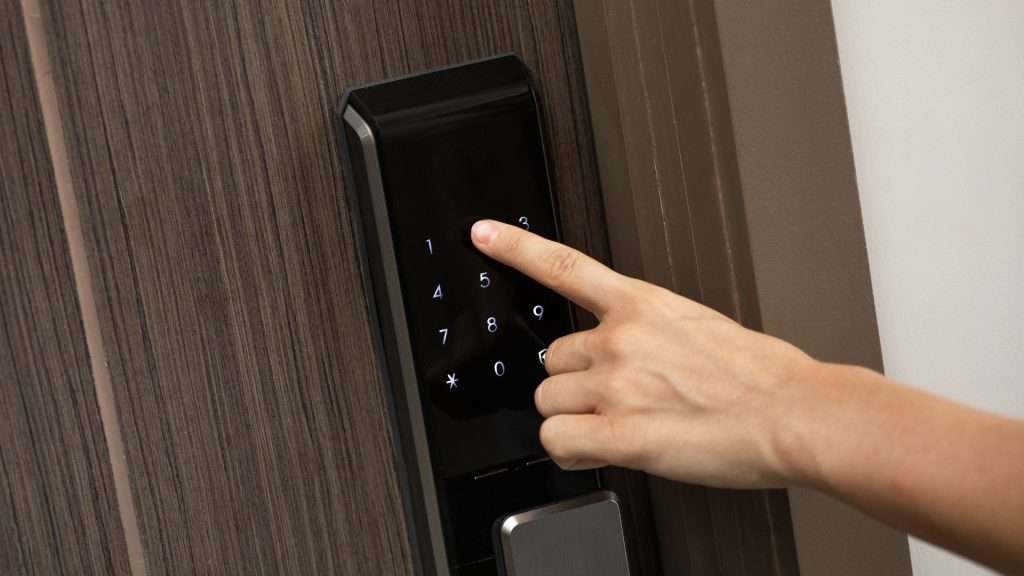 Save contact details of reliable locksmith services.
It is reassuring to know that if you are stuck outside your home, you have a reliable locksmith at your fingertips. With their knowledge and fast response, these emergency locksmith professionals can quickly fix any lock-related problem, from lost keys to locks that do not work. That means you can get back into your house without waiting too long. 
Additional Tips
Aside from the tips above, you can do a few other things to lower the chances of a house lockout. For instance, you can add chain locks and peepholes on the doors. Likewise, you may use a doorbell camera in front or security systems around the house. Lastly, you must teach family members how to prevent lockouts. By taking these extra steps, you can improve your home's protection and make it less likely that you will get locked out.
Have you caught yourself in a house lockout again? Do not let yourself waste time finding reliable lockout services. Sherlock's Locksmith is a premier locksmith Pittsburgh service provider serving the needs of residential clients. Whether you have to upgrade your locks, rekey your doors, or install high-security systems, our team of expert locksmiths has the latest tools and knowledge to meet your needs.
We know how frustrating it is to lose access to your doors. That is why we offer emergency lockout service to ensure you can get in without any trouble. Call Sherlock's Locksmith today to learn about our low prices and availability and try our excellent 24-hour locksmith service.