24/7 Emergency Locksmith

Pittsburgh, PA
Sherlock's Locksmith offers a 24/7 emergency locksmith service, providing customers with fast and reliable security solutions. Our experienced team of technicians is available day and night, ready to respond quickly to your call. Whether it's a lockout, broken lock, or any other lock-related issue that needs prompt attention, our locksmiths will be there in no time.
We understand the importance of security, which is why our technicians are well-equipped with the latest tools and knowledge to provide excellent customer service for many lock systems – whether it's residential, commercial, or automotive. We also ensure that all our services meet the highest standards of quality.
At Sherlock's Locksmith, we don't just provide efficient solutions – we take pride in delivering superior customer service as well. All our technicians have undergone extensive training on the latest technology in order to ensure that they are always up-to-date on the best strategies when it comes to providing comprehensive security solutions for our customers. Each one is highly skilled at assessing and repairing any type of lock system.
Our 24/7 emergency locksmith service
Designed to give you peace of mind knowing that experienced professionals are only a phone call away and will provide you solutions to any type of lock system issues. With us by your side, you can rest assured that your property is safe at all times.
24/7 emergency locksmith services are an invaluable resource for individuals and businesses when they find themselves in an urgent situation. These services provide fast and reliable assistance 24 hours a day, seven days a week – no matter the time of day or night. From lockouts to lost keys, broken locks to lock upgrades, a 24/7 emergency locksmith can handle it all. They are also equipped with the most advanced tools and technologies available to ensure that every job is completed quickly and safely.
One of the most important advantages of using a 24/7 emergency locksmith service is our ability to respond quickly in cases of lockout emergencies. Our technicians arrive prepared with the necessary tools and knowledge to open any locked door or window instantly. They are also skilled in cutting new keys if needed, allowing customers to regain access without delay. This level of urgency helps people avoid costly delays caused by waiting for regular business hours or searching for another locksmith service provider.
In addition to lockout services, our 24/7 emergency locksmith service can also help with re-keying existing locks and installing new ones. Whether someone has locked themselves out of their home, broken into a business, or simply needs to upgrade their current security system, our professionals have the expertise to provide advice on the best solution for any given situation.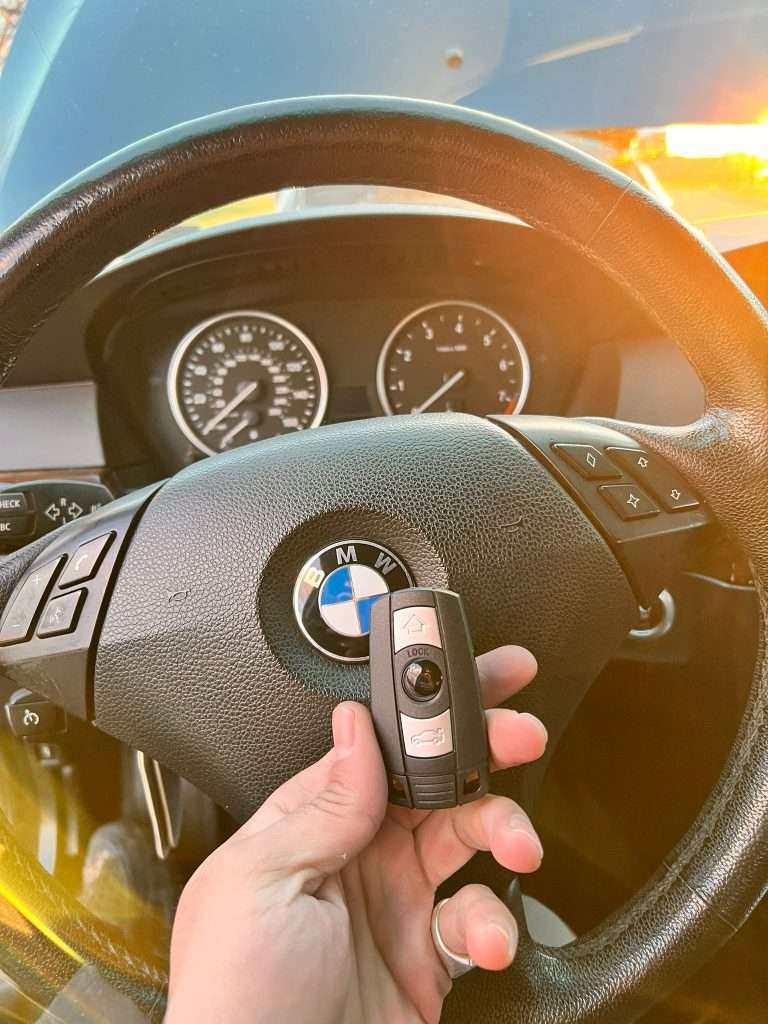 Emergency locksmiths that also replace car keys
Finally, some 24/7 emergency locksmiths also provide car key replacement services. If someone finds themselves locked out of their vehicle after an accident or break-in – or even if they have simply misplaced their keys – our experts are able to cut new ones promptly and securely so customers can get back on the road as soon as possible without compromising safety standards.
Sherlock's Locksmith is proud to offer 24/7 emergency locksmith services for all your lock and key needs. Our qualified and experienced team of locksmiths are available at any time of day or night, so you can be sure to get the help you need when you need it. Whether you have been locked out of your home, office, or car, we are on hand to provide a swift response and reliable service.
We understand that a lockout situation can occur at any time so our locksmiths are well prepared with the necessary tools and equipment to assist you in any emergency situation. We can also replace lost keys and re-key locks if needed. Our locksmiths are highly trained in cutting-edge technology to ensure that we use only the most secure locking systems when providing our services.
At Sherlock's Locksmith, we take pride in providing efficient solutions for all of your lock related needs without compromising on quality. Our customer service department is always ready to answer any questions about our services and provide advice about choosing the right type of lock for your specific security requirements. We understand that security is always a concern, so we strive to make sure each customer receives comprehensive solutions that meet their individual needs.
No matter where you are located or what type of lockout situation arises, Sherlock's Locksmith is always here to help with fast response times and top-notch service. Our experienced professionals have been perfecting their craft for years so they can offer top-notch emergency lockout solutions around the clock. With us on the job, you can rest assured knowing that you'll be able to get back into your car, office or home as quickly as possible with minimal disruption.