Most people think of complex computer systems or bulky padlocks when they think about security. Yet sometimes, the best security solutions are the ones that are the easiest to find. Have you ever thought about what kind of door lock can perfectly balance security, ease, and style? You may have never thought about the simple lever handle lock, but it could make your home or business much safer and easier to get into. Lever handle locks are popular in any setting, and here is why.
Unlock the Benefits of Lever Handle Locks
Lever handle locks are a classic choice for front door locks. Aesthetically, they look great. Functionality-wise, they are usually more convenient than physical keys. Some of the main benefits of choosing lever handle locks for your next lock change include:
Ease of Use
Knob locks need a twisting motion to open, but lever handles can be pushed down or up. That makes them easier to use. This feature makes them an excellent choice for kids, elders, and people with mobility issues or limited dexterity.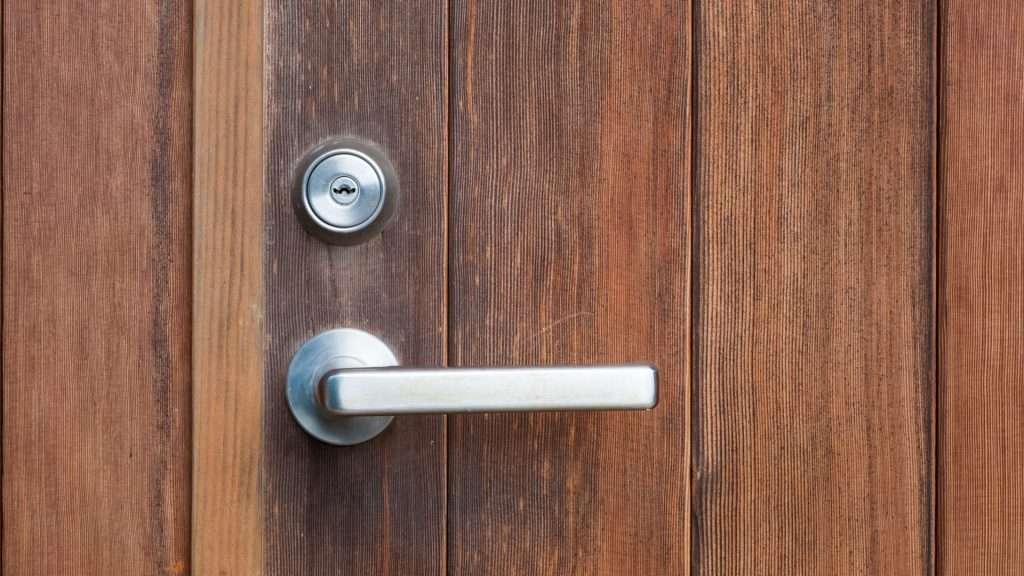 Security
High-quality and properly installed lever handle locks can offer a good level of security. Some lever handle locks have security features like anti-pick pins and reinforced strike plates that protect against unauthorized entry. They also integrate into other security measures, making your home safer overall.
Aesthetics
Who says that being safe has to be boring? Lever handle locks come in various designs, finishes, and styles, which can complement the overall aesthetic of your home or business. That gives you more options to choose a lock that fits your interior design preferences.
Applications
The flexibility of this type of door lock is one of its best features. You can use them in both residential and commercial applications. Their design can adapt to fit different types and sizes of doors. So whether you are trying to lock up an office, a home, or a business, you can have a lever handle lock to fit your needs.
Important Things to Keep In Mind
Even though lever handle locks have these benefits, no lock is 100% foolproof. The security of a lever handle lock relies on things like its quality, how it is installed, and what other security measures are in place. When choosing a lever handle lock, it is best to go with a well-known brand and ensure it is installed correctly. It also pays to consider any extra security features you might need for your particular needs.
Remember that a lock is more than just a way to keep a door shut. It is also a sign of safety, style and a way to make a door easier to open. So why not just turn the handle and open the door? Lever handle locks make the door safer and more convenient. Your peace of mind may be as close as a push.
Are you ready to make your home's or business' front door lock safer? Take the first step by having Sherlock's Locksmith install a lever handle lock. Our locksmith team works hard to give you the best door lock installation service and high-quality locks to keep you safe and make your life easier. With our selection of stylish and durable lever handle locks, you can make your property look better and keep it safe at the same time.
Do not give up on style or safety. Talk to our locksmith Pittsburgh experts to get the peace of mind that comes with high-quality security solutions made just for you. Do not delay. Make Sherlock's Locksmith your trusted security partner for unbeatable safety. Call us today to request pricing and availability.