A solid door is not enough to protect you from burglaries because most thieves today use tools and other devices to get past the locks. Magnetic locks, however, are the most effective and reliable way to protect your home or business.
Magnetic locks are electronic locks that use a powerful magnet to secure a door. They are becoming increasingly popular for home and business use because they are better than standard locks in several ways. This piece will discuss why these locks are better than traditional ones and their benefits.
The Benefits of Magnetic Locks
Stronger security
Magnetic door locks are one of the most secure types of locks on the market. The magnetic force is strong enough to keep it shut even if there is no deadbolt or other lock on the door.
Tamper-proof
Also, magnetic locks are very hard to break into. Even if someone tries to pick the lock or push the door open, it will stay shut because of the magnetic force.
Easy to install
Magnetic locks are pretty easy to set up compared to other types of locks. They do not need a complicated commercial door lock installation process.
Easy to use
You can open these locks with a key fob, an access card, or even an app on a smartphone. That makes them useful for both businesses and homes.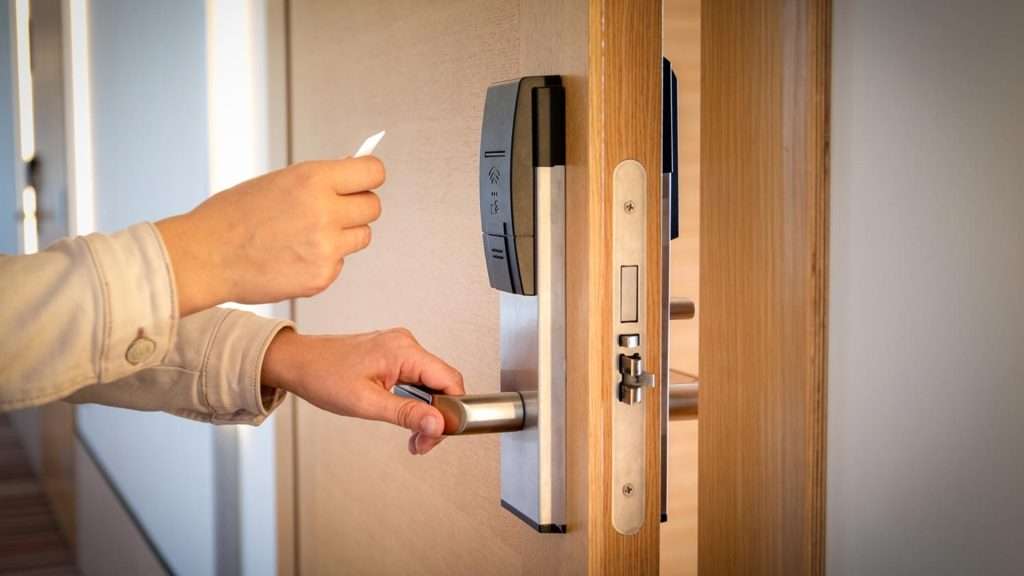 Durable
Magnetic locks are very strong and can last for a long time. That makes them a good choice for places where people often break in or steal things.
Cost-effective
Magnetic locks are a cheap way to make a home or business safer. They often cost less than other types of locks. In the long run, they can save you money on having to call a commercial locksmith service frequently.
Advantages Over Traditional Locks
Magnetic locks are better than standard locks in several ways, such as:
Remote access control: Installers can link magnetic locks to access control systems, allowing you to lock and unlock doors remotely. That is a notable feature for businesses that need to control access to certain areas.
Stronger security: Magnetic locks use electromagnetic force to keep the door closed. That makes them much harder to break than regular locks.
Ease of installation: A commercial locksmith can easily install magnetic locks. These locks are relatively simple to install, even for DIYers.
Durability: Magnetic locks have no moving parts, making them less likely to jam or break down.
Reliability: Magnetic locks are very reliable and rarely malfunction. That means money saved on commercial lock repair.
Cost-effectiveness: Since no keys exist to lose or replace, magnetic locks can save money in the long run.
Versatility: You can use magnetic locks in businesses, schools, and houses, among other places.
It is important to note that the biggest problem with these locks is that they cannot work without a power source. You cannot lock or open the door if the power goes out. However, a backup power source, like a battery or generator, can fix this.
Overall, magnetic locks are better than standard locks in many ways. They are more reliable, safer, and easy to set up. A magnetic lock is a good choice if you want a high-security lock that is also easy to use. Contact a locksmith for business doors if you want to know more about these locks. They can help you decide what magnetic lock will work best for you.
Are you looking for a reliable and affordable locksmith service in Pittsburgh, PA? Look no further than Sherlock's Locksmith! We have the experience and expertise in commercial door lock service, so you can get the help you need. We offer essential services to homes and businesses, including magnetic lock installation. Our technicians are available 24/7 to meet your residential, automotive and commercial locksmith needs. Call us today for a free quote!