The importance of locksmith services in our modern world cannot be overstated. Not only do they provide key-cutting and door-unlocking services, but they also offer specialized commercial and automotive assistance. Indeed, the ever-changing field of locksmithing has adapted to the varied needs of individuals and businesses alike.
Are you locked out of your home? Do you need to enhance your business security or require automotive assistance? Then get ready as we shed light on the different types of expertise locksmiths bring to our table. But first, let us explore the three primary branches of locksmith services.
The Three Primary Branches of Locksmith Services
Locksmith services are available in three basic branches. Each of these three categories has its own unique set of responsibilities and needs.
Residential Locksmith Services
As a homeowner, you often turn to a local locksmith for help when you need security services. The reason is that it is more practical. However, did you know that most locksmiths today provide more than just basic key-cutting and unlocking door services?
Here is an overview of the essential help that a reputable locksmith can provide you:

Lock installation and repair: Residential locksmiths can install and fix different types of locks. From deadbolts to knob locks, and high-security locks, you can always count on their expert help. Also, you may ask them for recommendations and installation of more advanced lock systems tailored to your needs.
Key duplication and replacement: A residential locksmith can duplicate keys quickly and accurately. They have the knowledge and the right tools to ensure the duplicate keys are cut perfectly and function smoothly.
Home lockout assistance: A locksmith can be your saving grace during a house lockout. Thankfully, these experts can come to your place and unlock your doors without damage in no time. So, the next time you have lost or accidentally left your keys inside your home, you know who to call. A residential locksmith will be there right away to help you get back in.
Lock rekeying: Fear that a misplaced copy of your key may get into the wrong hands and open up your house? Then, you may want to consider a lock rekey service. This process involves changing the lock's internal pins and tumblers so the old keys no longer work. Rekeying provides a cost-effective way to enhance security while maintaining the convenience of using existing locks.
Commercial Locksmith Services
Commercial locksmiths offer specialized services to business institutions and commercial properties. Their expertise goes beyond traditional locksmith services and includes comprehensive security solutions, including:
Master key system installation: A commercial locksmith can design and implement master key systems for facilities with multiple locks and access levels. That enhances convenience, security, and key management of your business space.
Access control system installation: These systems regulate and monitor entry into buildings or specific areas, ensuring only authorized individuals can gain access. Examples include key card systems, biometric scanners, electronic keypads, and proximity readers.
Security consultation and audits: Commercial locksmiths perform thorough security audits to identify weak points and vulnerable areas in a business's physical structure. They can advise on implementing surveillance and alarm systems, door reinforcing, and other security modifications for businesses.
Key management solutions: Commercial locksmiths help businesses manage and track their keys more efficiently. They offer basic key services like making copies, cutting, tracking software, and cabinets to keep them safe. Doing so can improve your business's security and prevent unauthorized access.
Car Locksmith Services
A car locksmith offers a full range of services to meet the changing needs of vehicle owners. They have expertise in handling automotive locks, keys, and security systems. Here are some of their services:
Car lockout assistance: Did you lock yourself out of your vehicle? Then, fear not, as a professional automobile locksmith can assist you. They can help you regain access to your vehicle quickly and without damaging its components.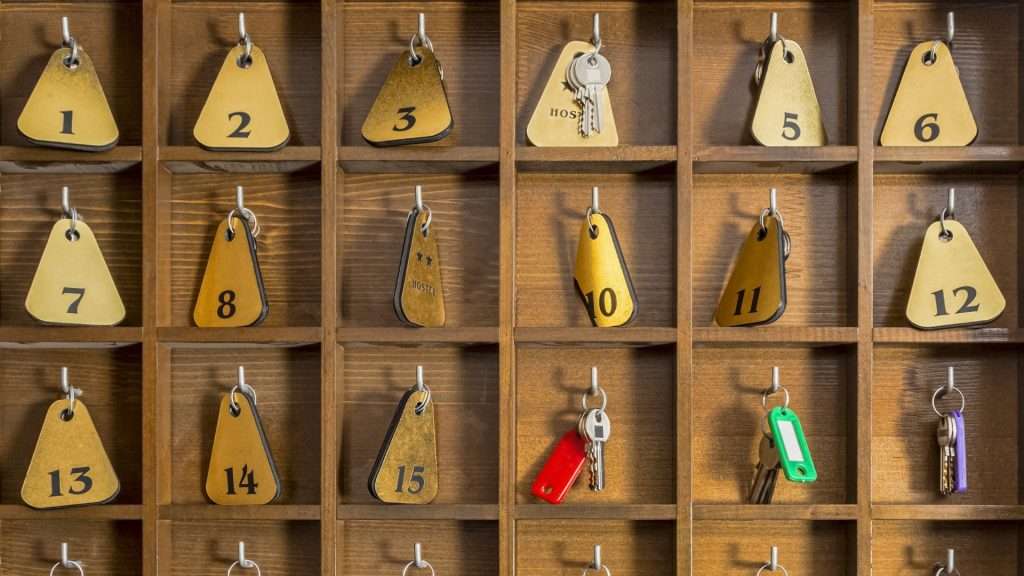 Key cutting and duplication: Car locksmiths are experts in duplicating and replacing car keys. They can duplicate keys if you have lost yours or provide replacements for damaged, broken, or reprogrammable keys.
Ignition system repair and replacement: Car locksmiths can diagnose and repair ignition system problems. In cases where ignition cylinder replacement is recommended, calling a car locksmith to ensure optimum performance is of big help.
Remote key programming: Car locksmiths can assist with remote key fobs, including programming and repairing them. They can match the key fob with your car's electronic system. That makes remote keyless entry, trunk release, and alarm system control work smoothly.
Importance of Professional Locksmith Services
Professional locksmith services are important to keep your homes and businesses safe and help in emergencies. They have expertise in this area, which helps bring peace of mind. Invest in such expertise to ensure that your assets, properties, and loved ones stay safe and protected.
Sherlock's Locksmith is your trusted locksmith service provider in Pittsburgh, PA. We proudly offer a highly experienced team of locksmiths and the latest equipment available to handle any security issues you may have. Our qualified locksmiths can help you quickly whether you are locked out, need an emergency locksmith for your car or workplace, or need a master key installation for your entire building.
Your safety always comes first with us, so we ensure your most valuable possessions remain secure. We offer 24-hour locksmith and mobile locksmith services at any time of the day. To learn more about what we do and offer, call us at (412) 960-1250 to discuss your budget and requirements. Count on Sherlock's Locksmith for reliable locksmith services that you can depend on.