Choosing the right locks is essential for keeping our homes, workplaces, and other spaces safe. Knob locks have been the go-to choice for ages because of their convenience. These types of locks are simple and easy to use. But as security advances with technology, more and much better options are available. So finding the correct type of knob lock for your door can be tricky.
Whether you are a homeowner looking for a good lock for your front door or a business owner trying to keep your establishment safe, this guide will show you how to choose the right knob lock. Think about what you need, compare options, and use this article to find a secure and convenient knob lock that fits your needs.
Types of Knob Locks in the Market
Entry Knob Lock: This is the most common type of knob lock used on exterior doors. It has a keyed cylinder on the outside and a rotating knob on the inside.
Passage Knob Lock: This type of knob lock has no locking mechanism. It is usually used on doors inside the house, like closet or hallway doors, that do not need to be private or secure.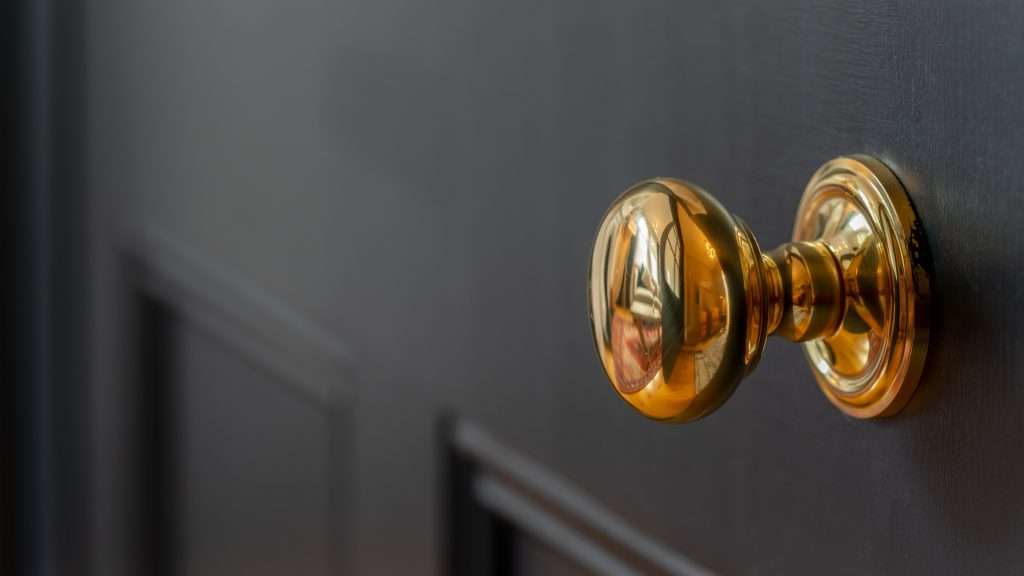 Privacy Knob Lock: This type of knob lock is made for privacy and is often used on bathroom and bedroom doors. On the inside, it has a push-button or twist-button mechanism that lets the door be closed from the inside.
Dummy Knob Lock: A dummy knob lock is not functional, so it is mostly used for decoration or to match the look of knob locks on doors next to it that do work. It does not have a mechanism for turning or closing.
Factors to Consider Before You Buy a Knob Lock for Your Door
Security Level: Think about how secure you want your property to be. Some knob locks give only basic security, while others have extra features like cylinders that are hard to pick or more locking mechanisms. Assess how dangerous your area is and how important the things or people you want to protect are.
Grade: Look for locks certified by the American National Standards Institute (ANSI). ANSI grades show how long a lock will last and how safe it is. Grade 1 locks offer maximum security and are best for business or high-security uses. Grade 3 locks, on the other hand, are better for use in homes.
Material and Build Quality: Pay attention to the construction materials used in the lock. Choose knob locks of strong materials like solid brass or stainless steel. They offer better resistance against tampering and wear.
Keyway and Key Control: Think about what kind of keyway the lock has. Common keyways may be more susceptible to unauthorized key duplication. High-security keyways let you keep track of your keys better and make it harder to make copies without your permission. Restricted key systems give you more control and protection because only authorized people can make copies of keys.
Installation: Check the door lock installation requirements and compatibility with your door. See whether the lock fits the width and backset of the door (the distance from the door's edge to the center of the lock). Note that some doorknobs need an expert for installation, while others are easy to do yourself.
Other Considerations When Choosing Knob Locks
Aesthetics: Think of the knob lock's overall design and how it looks. Choose a style and finish that goes well with the door and the other hardware. Knob locks come in traditional, modern, and artistic designs, so you have options that match your tastes and the look of your property.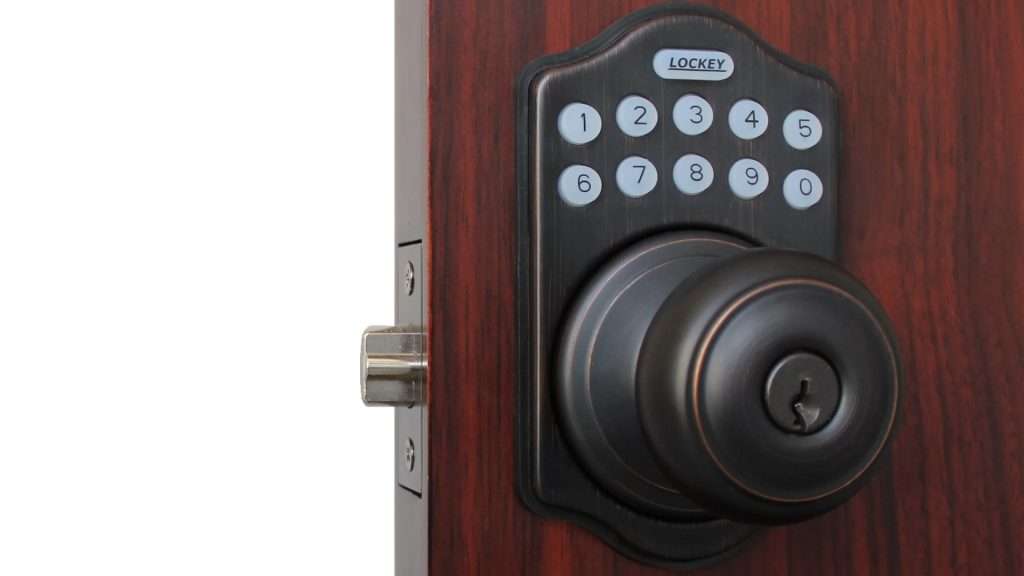 Additional Features: Some knob locks have extra features such as keyless entry, smart lock integration, or anti-bumping mechanisms. Consider whether these features meet your security needs and level of ease of use.
Budget: Figure out how much you can spend on the knob lock. Prices can change a lot depending on the type of lock, how well-known the brand is, and how secure it is. Finding a good balance between your budget and the quality and level of protection is important.
Do you need to change or upgrade your door locks? Look no further! Sherlock's Locksmith is Pittsburgh's local locksmith and the go-to choice for lock installation. Our trained locksmiths can change locks in house doors and install high-grade locks in commercial doors. Plus, we have a 24 hour locksmith who can install knob locks, cut keys, fix locks, and help those in a house lockout or any lock emergency. Call Sherlock's Locksmith today to learn about our low prices and availability. Our helpful staff is ready to give you top-notch residential and commercial locksmith solutions that exceed your expectations.