A decorative lock is an elegant bridge between security and style that can add to the charm and individuality of your home. With their beautiful finishes, complex patterns, and eye-catching designs, these locks can make your ordinary door look like a work of art. In this piece, we dive into the fascinating world of decorative locks. Let us look at their different styles, features, and the artistic touch they add to your home. We will show you how to choose the perfect lock to make your door safer and look better.
Exploring Different Decorative Lock Types
There are many kinds of decorative locks, each with design and functionality. Listed are some of the most popular types of decorative locks:
Mortise Locks
Mortise locks, often used in traditional or vintage-style doors, are best known for their durability and strength. The door has a mortised lock with decorative plates featuring detailed designs on both sides.
Deadbolt Locks
Deadbolts are very secure and come in different decorative variations. You can get them with either single- or double-cylinders. The lock's paint, trim, and strike plate design are the decorative elements that make a door look nice.
Lever Handle Locks
Lever handle locks are popular because they are easy to use and can look nice. Instead of a knob or thumbturn, they feature a lever-like handle. These handles come in many styles and different finishes, so you can choose the one that goes with your decor.
Cam Locks
Most cabinets, lockers, and some decorative boxes have this lock. While they may be small, their decorative aspect often comes from the aesthetics of the key or the decorative keyhole cover.
Rim Locks
Rim locks are very popular and often found on retro doors that look old or vintage. There is a decorative plate on the outside and a rim cylinder on the inside. The ornate pattern on the outside plate is the decorative part.
Knob Sets
Decorative knob sets are common for interior doors, especially in homes. They come in various styles, sizes, and finishes, so you can pick knobs that match the rest of your furniture.
Electronic/Smart Locks
Even decorative locks have benefited from technological advancements. Smart locks and electronic locks can look sleek and modern. These locks often have fingerprint scanners, touch-screen keypads, and smartphone integration, which adds protection and style.
Decorative Lock: Considerations for Residential Use
Security
While you want a decorative lock for its visual appeal, it still has to be very secure. Look for locks that meet industry standards for home security, like those graded by the American National Standards Institute (ANSI) or approved by groups like the Builders Hardware Manufacturers Association (BHMA).
Aesthetic Compatibility
The decorative lock you choose should match your home's style and overall design. Consider its style, color scheme, and other hardware to find a lock that fits well.
Material and Finish
Decorative locks come in various materials and finishes. Common options include brass, bronze, nickel, and stainless steel. Select a material and finish that not only looks good but is also durable and resistant to weathering.
Decorative Lock Type
Decide on the type of lock you need. Consider how you will use the lock and where you will install it when making your decision. For example, a deadbolt provides extra security for entry doors, while knob locks are ideal for interior doors.
Keying Options
Decide if you want a single-key system (one key works all the locks) or a multi-key system (each has its key). At the same time, consider if you want a keyless entry option, such as a keypad or smart lock.
Maintenance
Some locks with decorations may need more care than others to maintain their good shape. Be sure to look for information on how to clean and care for the lock you choose.
Installation and Professional Help
The lock installation process is important. Therefore, be sure that the lock installed on your door will not compromise its structural integrity. More complicated locks may need to be installed by a locksmith Pittsburgh professional.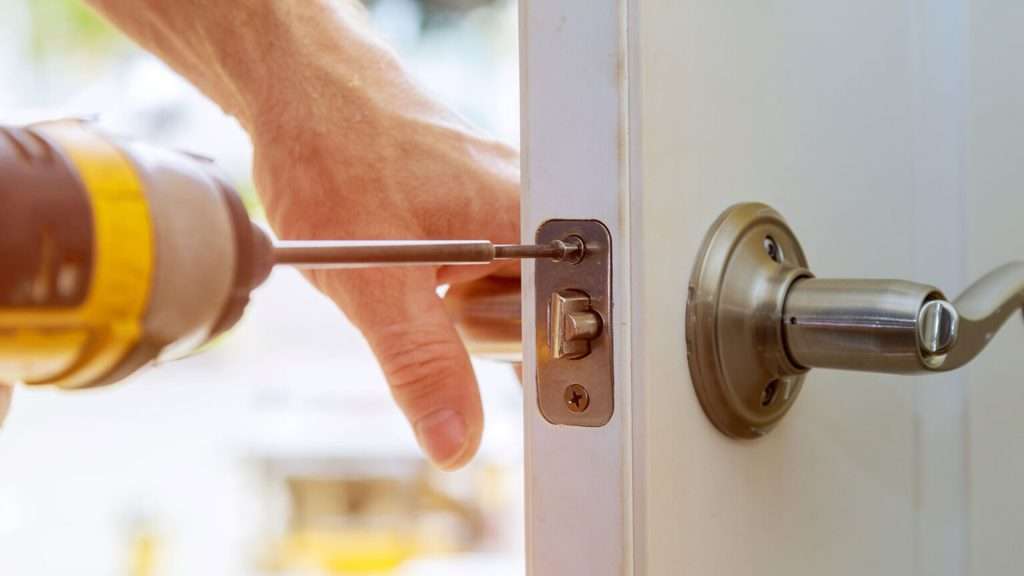 Budget
Plan for how much you can spend on your door lock installation project. Prices for quality decorative locks vary a lot, so determining your budget will help you narrow your choices.
Brand and Reputation
Find out how well-known the lock's maker or brand is. Look for reviews and recommendations to ensure you buy an excellent product from a trusted company.
Warranty and Customer Support
Check if the decorative lock you want comes with a warranty. A warranty can give you peace of mind because you know you are covered if there are any problems with the lock. You also want a brand with customer support you can contact for inquiries.
Local Regulations
Talk to your local government or homeowners' group to find out if there are any building codes in Pittsburgh or homeowners' association regulations about the types of locks you can use in your home.
The Lasting Impact of the Right Decorative Lock for Your Home
A decorative lock is a subtle yet powerful statement of your commitment to style and safety. Choosing the right one for your house can have a long-lasting effect that goes far beyond looks. A beautifully designed lock makes your home look better from the outside, but it can also keep your family and home safe. When carefully chosen, your decorative lock can be one of the best investments you can put in your home.
Do you want to improve your home's protection or make it look better with a decorative lock on your door? Sherlock's Locksmith is the best place in Pittsburgh, PA, if you need a locksmith for the job. Our skilled team is committed to making your home safer and more stylish with reliable decorative lock installation and repair. Do not take chances with the safety and look of your home. Call Sherlock's Locksmith at (412) 960-1250 today to set up an appointment and see what a difference in quality work and great service can make. We are here to give you the best for your home because you deserve it!