In a world where security breaches are becoming more and more rampant, business owners must think of ways to protect their assets and keep confidential data secure. In terms of protecting your business, a good locking system is crucial. The right lock system that meets safety standards can help prevent break-ins, theft, and other threats. Thus, investing in commercial locks is essential for business owners like you who want to keep your assets safe.
With the help of our experts, we will take you on a journey through this fascinating realm. We will discover the basic types of locks and learn how to make the best selection for your business needs. Now, it is time to unlock the mysteries of commercial locks.
Understanding Commercial Locks
There are many different kinds of commercial locks for different security needs. They can be grouped into:
Keyed locks
Keyed commercial locks make the door more secure because you need a unique key to open the door. In that case, no one can get in without the right key. Keyed locks used in business or commercial settings include:
Mortise locks
Cylinder locks
Deadbolt locks
Rim locks
Key-in-knob locks
Electronic locks
Electronic commercial locks are high-tech devices used in offices, retail stores, hotels, and other business facilities. These locks use electronic parts and technology to make them safer, more convenient, and easier to access. They include:
Keypad locks
Proximity card locks
Biometric locks
Smart locks
Magnetic stripe locks
Wireless access control locks
Electric strikes
Electromagnetic locks
Audit trail locks
Networked locks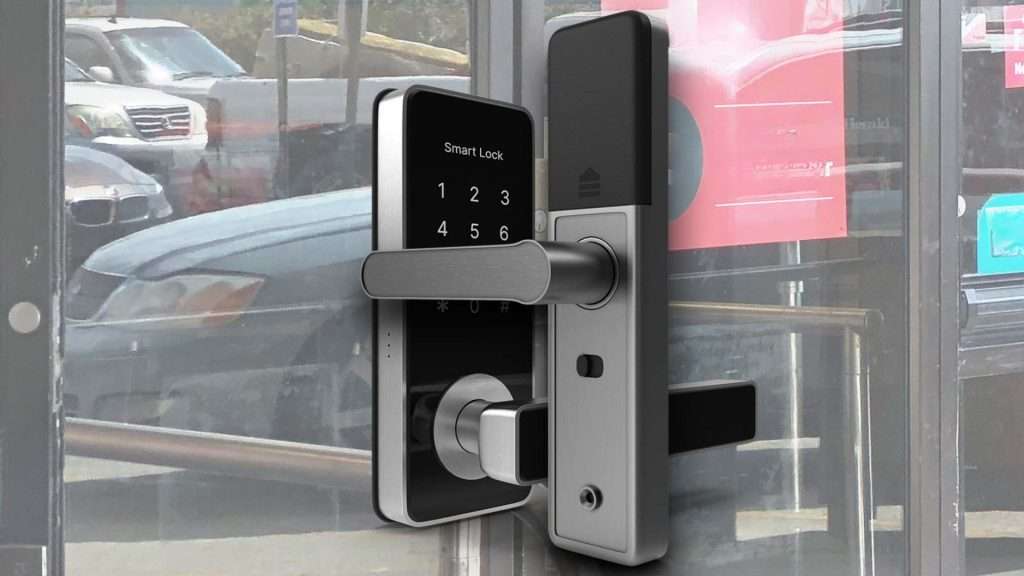 Combination locks
These locks rely on a sequence of numbers, letters, or symbols to grant access. For instance, you can unlock them by entering the right key code using a dial, keypad, or electronic interface. There are different types of combination commercial locks available, including:
Mechanical dial combination lock
Electronic keypad lock
Biometric locks
Keyless card or fob access locks
Bluetooth/wireless combination locks
Time locks
Factors to Consider When Choosing Locks for Commercial Use
When picking commercial locks, there are a few things to remember to ensure the locking system is safe and effective. Here are a few important things to think about:
Security level
Different locks have different levels of security, from the most basic to the most secure. So before you choose one, figure out the level of security you need for your business. Think about things like the location, the value of the assets, and the level of risk or danger.
Lock type
Learn about the different kinds of locks so you can choose the one that works best. Then, weigh the pros and cons. Think of how simple it is to use, what kind of access control it needs, and how well it works with other systems.
Key control
Key control is all about who gets to make copies of keys—and who does not. For instance, some commercial locks for doors have limited keyways or key control programs. That makes them safer by making it harder to make copies of keys.
Durability and reliability
Commercial locks should be strong and reliable enough to handle heavy use and possible tampering. Thus, you must look for high-quality locks, like solid metal or steel, that have strong mechanisms and are built well. Think about how hard the lock is to drill and pick.
Compliance and standards
Make sure the locks you choose meet industry standards and regulations, such as those set by UL or ANSI/BHMA. If the locks meet these standards, they will be of a certain level of quality and safety.
Access control integration
If you need more advanced access control systems, think about locks that link to your current access control system. That could include compatibility with keycard systems, biometric readers, or electronic control panels.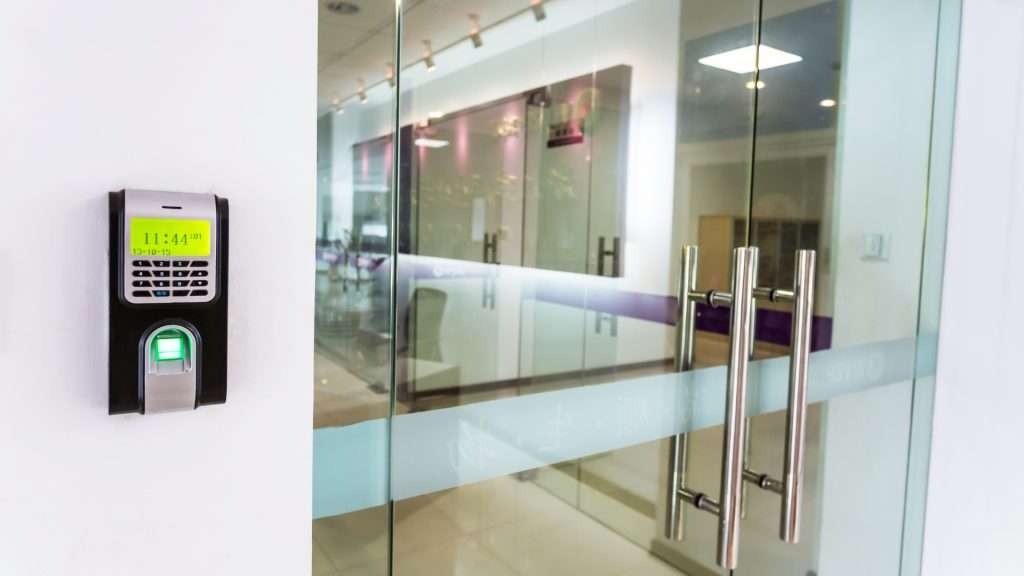 Cost and budget
Set a budget for the lock system and consider how much it will cost to install, maintain, and add any extra features or tools. Then, find a lock that works for you by weighing your need for protection against your budget.
Installation and maintenance
Think about how easy (or hard) it is to install and how much upkeep it will need over time. Some locks may need to be put in by a professional, while others are easy enough for your maintenance staff to install. Also, think about how easy it is to get replacement parts and how well the maker is known for customer support.
Warranty and support
Check to see if the lock manufacturer offers a warranty and if they have after-sales support. A good guarantee and helpful customer service can give you peace of mind and help if you have any problems or questions.
Popular Brands of Commercial Locks
Several popular commercial lock brands are known for their high-quality products and security features. Here are some of the well-known commercial lock brands and their popular products:
Schlage
Kwikset
Yale
Medeco
Arrow Lock
Mul-T-Lock
The popularity and availability of products and brands can change depending on where you live and what the market demands. So for the most up-to-date information on commercial lock brands and products, it is always best to talk to a locksmith Pittsburgh PA, or local experts in your area.
Are you looking for an enhanced security system to protect your property in Pittsburgh? Look no further! Sherlock's Locksmith is a trusted Pittsburgh service with a wide range of commercial services to meet your protection needs. We can help if you need a commercial lock change or the installation of new commercial locks for doors. Do not hesitate to call us if you want to enhance the security of your commercial space. So, contact Sherlock's Locksmith immediately to ask about prices and availability.