Finding a way to keep your home safe and stylish is tricky. However, door lever locks offer an ideal solution for lock installation that lets you have both. Long gone are the days when locks were big and hard to use. Today, door lever locks are a stylish and effective option that not only keeps your home safe from people who should not be there but also complement the rest of your decor. This article goes deep into the world of door lever locks, looking at their features, benefits, and how this hardware can transform how your home is protected.
What are door lever locks?
A lever lock, or a lever tumbler, is a highly secure door lock. It uses levers instead of a traditional pin tumbler. Once a user inserts the right key, it will move the levers in place and unlock the door. Lever locks offer adequate security and are prized for their unique mechanism and ease of use.
What are the benefits of door levers?
Offer easy door access.
With their lever design, these handles offer an easier grip to open the door. A door lever lock requires less grip strength and reduces strain on the hand and wrist. That is especially beneficial for seniors and those with physical difficulties. Besides, they are handy when your hands are greasy or wet, as it can be difficult to grab a doorknob in such conditions.
Add a touch of style to homes.
Door lever locks are the perfect way to spruce up your home decor. These locks come in many different finishes and styles, so you have options that go best with the rest of your decor. No matter how modern, contemporary, or classic your style is, there are door lever locks that will look great in your home. Choose from sleek and minimalistic models or more ornate and decorative ones. Installing door lever locks that match the overall aesthetic of your home will create a pleasingly unified look.
Eliminate unwanted door knob stains and grime.
Door lever handles can be a game-changer for avoiding door knob stains or grime. Installing them at your kitchen door or even in the bathroom serves an important purpose. Not only do lever handles make it simpler to open doors without touching them with dirty hands, but they also stop bacteria and germs from spreading. That makes it safer when bringing items in and out and carrying tools and other supplies from one area to another. Now that is an easier and more hygienic way of opening doors.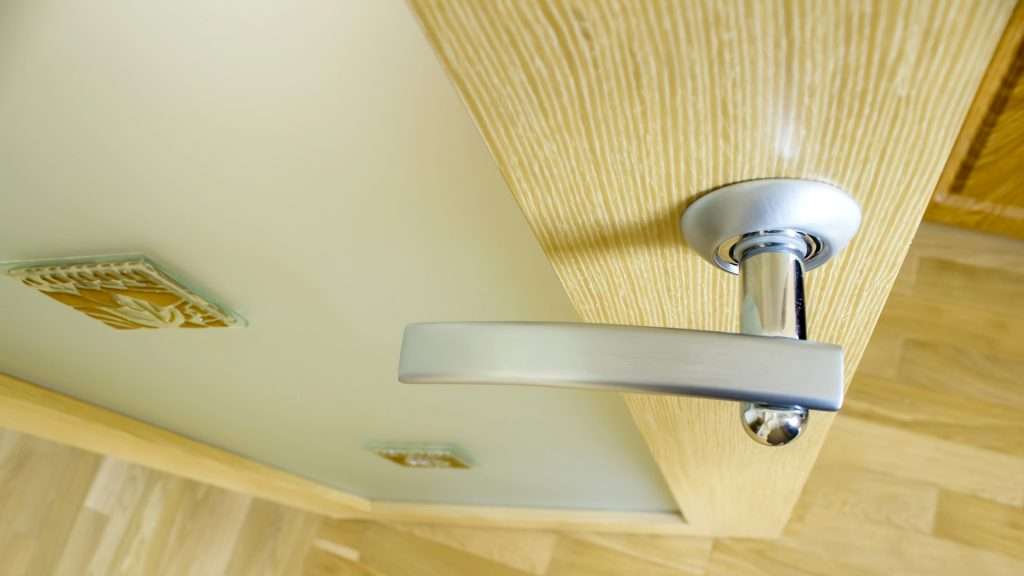 Use in multiple door lock installations.
There are many different kinds of door handles. Door levers are a great addition to any home and can be used inside and outside. For outdoor use, make sure the hardware is made to handle all temperatures and conditions to prevent damage. For your main entrance, select secure options and add a deadbolt lock for extra security. Well, it is a good thing that modern hardware makes it simple to have an accessible door with maximum security.
In conclusion, door lever locks are a great way to boost the safety and style of your home. These locks provide enhanced accessibility and convenience. Plus, many designs and finishes mean you can find the perfect look to suit your decor. What is more? Door lever locks boast superior strength and security features, too. So why settle for ordinary door knob locks when door lever locks offer an unbeatable combination of form and function?
Are you seeking a secure way to keep your home safe and sound? Look no further than Sherlock's Locksmith. Our experienced local locksmith team is ready to install the perfect door lock that fits all your needs. Our door lock selection has something for everyone—from single-cylinder to door lever locks to heavy-duty front entrance deadbolts with smart features like auto-lock functionality and wifi connectivity. Whether looking for security against intruders or peace of mind, choose only the best 24-hour locksmith in and around Pittsburgh, PA. Call Sherlock's Locksmith for a free consultation today!